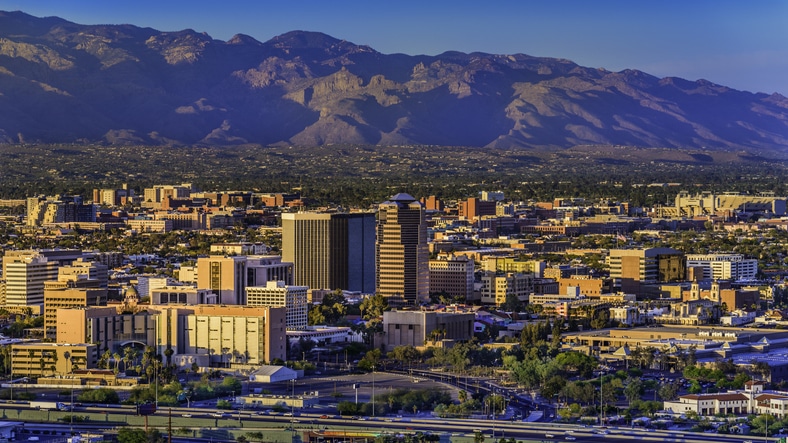 Senior HomeCare of Tucson is honored to serve our area's older adults with the highest quality, most compassionate and professional home care services in Tucson, AZ, personalized for each individual and covering a wide range of in-home care needs. This can include help with personal care needs, housekeeping chores and meal preparation, transportation and running errands, companionship, specialized care for Alzheimer's disease, and many others. Our experienced, fully screened caregivers assist older adults wherever they call home: in private residences, assisted or independent living facilities, nursing homes, hospitals or rehab centers.
Some additional resources are provided below to further assist you:
Tucson Area Pima Council on Aging
8467 E. Broadway Blvd., Tucson, AZ 85710
520-790-7262
Tucson Area Alzheimer's Association
1159 N. Craycroft Rd., Tucson, AZ 85712
520-322-6601
Our exceptional Tucson home care services brighten each day for older adults in the comfort and familiarity of home, according to person's specific needs. Just a few of the many ways we can help include:
Planning and preparing meals

Grocery shopping and running other errands

Help with personal care needs, such as dressing, showering and bathing, and bathroom needs

Light household chores, laundry, linens and ironing

Companionship and socialization

Transportation to medical appointments and enjoyable outings

Transitional care from hospital to home

Highly trained and experienced care for those with Alzheimer's disease and dementia

End of life care

And more
Tucson Home Care Services You Can Trust
Partnering with Senior HomeCare of Tucson for your home care needs ensures you have a team of award-winning professionals always by your side. We have also been in similar circumstances ourselves, seeking the best care option for our own loved ones, and we fully comprehend how challenging it can be to find the best solution. We have lived and worked beside you in the Tucson area for years, and we adhere to the most stringent requirements for our care staff – so the families we serve have the peace of mind that comes from knowing they've made the right choice for the seniors they love.
Our Caregivers: The Heart and Soul of Senior HomeCare of Tucson
When a caregiver first enters the home of a senior in need of care, it's natural for the older adult to feel some degree of anxiety or uncertainty. However, those feelings are quickly replaced with trust and companionship when that caregiver is part of the Senior HomeCare of Tucson family. That's because each of our caregivers in Tucson and the surrounding communities is extensively screened, background checked, interviewed, and trained, ensuring they're fully equipped to meet a full range of aging care needs, including fall prevention, Alzheimer's care, chronic disease care, housekeeping and meal preparation, and more. We also carefully take into consideration each person's unique personality traits, likes and dislikes when matching a senior with his or her caregiver, adding an extra measure of comfort and connection to help develop a strong and lasting relationship.
Contact Us to Learn More!
We're always on hand to answer your questions about our Tucson home care services and to offer you some helpful resources pertaining to your specific circumstances. Simply contact us at 520-355-4787 or by completing our online contact form any time to learn about the best home caregivers in Tucson and the surrounding areas.